Uncharted 4 лидирует по количеству номинацией BAFTA
В 2016 году лучшими играми были Uncharted 4: A Thief's End, Inside и Firewatch – во всяком случае так считает British Academy of Film and Television Arts (BAFTA). На престижную награду больше всего номинаций получила именно игра от студии Naughty Dog.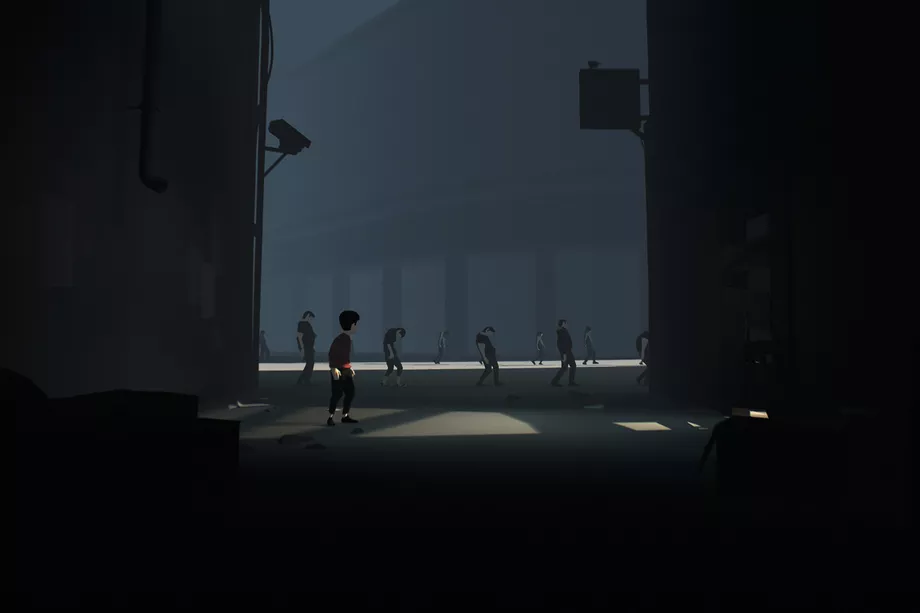 У остальных двух – семь и шесть номинаций, и все эти игры могут получить звание «лучших в году». Остальные игры, которые могут завоевать почётные звания, это Overwatch, Stardew Valley и Titanfall 2.
Четыре игры получили по четыре номинации: Overcooked, Overwatch, The Witness и The Last Guardian.
Уникальной для премии особенностью является отдельная категория исключительно британских игр, и там за звание лучших борются Batman: Arkham VR от Rocksteady Studios; Forza Horizon 3 от Playground Games; No Man's Sky от Hello Games; Overcooked от Ghost Town Games; Planet Coaster от Frontier Developments и Virginia от Variable State.
Проведёт церемонию британский комик Данни Уоллес, который был актёром озвучки в Thomas Was Alone и серии Assassin's Creed. Шоу пройдёт шестого апреля в Лондоне, а его трансляция будет доступна в стриминговом сервисе Twitch.
Список всех номинантов:
Артистизм
Abzû (Giant Squid/505 Games)
Dishonored 2 (Arkane Studios/Bethesda Softworks)
Inside (Playdead/Playdead)
The Last Guardian (SIE Japan Studio, GenDesign/Sony Interactive Entertainment Europe)
Uncharted 4: A Thief's End (Naughty Dog/Sony Interactive Entertainment Europe)
Unravel (Coldwood Interactive/Electronic Arts)
Аудиодизайн
Battlefield 1 (DICE/Electronic Arts)
Doom (id Software/Bethesda Softworks)
Inside (Martin Stig Andersen – Playdead/Playdead)
The Last Guardian (SIE Japan Studio, GenDesign/Sony Interactive Entertainment Europe)
Rez Infinite (Tetsuya Mizuguchi, Takako Ishida, Noboru Mutoh – Enhance Games, Monstars Inc., Resonair/Enhance Games)
Uncharted 4: A Thief's End (Naughty Dog/Sony Interactive Entertainment Europe)
Лучшая игра
Firewatch (Campo Santo Productions/Campo Santo Productions, Panic Inc.)
Inside (Playdead/Playdead)
Overwatch (Blizzard Entertainment/Blizzard Entertainment)
Stardew Valley (ConcernedApe/Chucklefish)
Titanfall 2 (Respawn Entertainment/Electronic Arts)
Uncharted 4: A Thief's End (Naughty Dog/Sony Interactive Entertainment Europe)
Лучшая британская игра
Batman: Arkham VR (Rocksteady Studios/WB Games)
Forza Horizon 3 (Playground Games/Microsoft Studios)
No Man's Sky (Hello Games/Hello Games, Sony Interactive Entertainment Europe)
Overcooked (Ghost Town Games/Team17 Digital)
Planet Coaster (Frontier Developments/Frontier Developments)
Virginia (Variable State/505 Games)
Лучший дебют
Firewatch (Campo Santo Productions/Campo Santo Productions, Panic Inc.)
Overcooked (Ghost Town Games/Team17 Digital)
Oxenfree (Night School Studio/Night School Studio)
That Dragon, Cancer (Numinous Games/Numinous Games)
The Witness (Thekla Inc./Thekla Inc.)
Virginia (Variable State/505 Games)
Эволюция игры
Destiny: Rise of Iron (Bungie/Activision)
Elite Dangerous: Horizons (Frontier Developments/Frontier Developments)
Eve Online (CCP Games/CCP Games)
Final Fantasy 14 (Square Enix/Square Enix)
Hitman (IO Interactive/Square Enix)
Rocket League (Psyonix/Psyonix)
Лучшая семейная игра
Lego Star Wars: The Force Awakens (TT Games/WB Games)
Overcooked (Ghost Town Games/Team17 Digital)
The Playroom VR (SIE Japan Studio, Team Asobi!/Sony Interactive Entertainment Europe)
Pokémon Go (Niantic Inc./Niantic Inc.)
Ratchet & Clank (Insomniac Games/Sony Interactive Entertainment Europe)
Toca Hair Salon 3 (Toca Boca/Toca Boca)
Лучший игровой дизайн
Battlefield 1 (DICE/Electronic Arts)
Dishonored 2 (Arkane Studios/Bethesda Softworks)
Inside (Playdead/Playdead)
Overwatch (Blizzard Entertainment/Blizzard Entertainment)
Titanfall 2 (Respawn Entertainment/Electronic Arts)
The Witness (Thekla Inc./Thekla Inc.)
Игровая инновация
Batman: Arkham VR (Rocksteady Studios/WB Games)
Firewatch (Campo Santo Productions/Campo Santo Productions, Panic Inc.)
Pokémon Go (Niantic Inc./Niantic Inc.)
That Dragon, Cancer (Numinous Games/Numinous Games)
Unseen Diplomacy (Triangular Pixels/Triangular Pixels)
The Witness (Thekla Inc./Thekla Inc.)
Лучшая мобильная и портативная игра
The Banner Saga 2 (Stoic/Versus Evil)
Dawn of Titans (NaturalMotion/Zynga)
Deus Ex Go (Square Enix Montreal/Square Enix)
Pokémon Go (Niantic Inc./Niantic Inc.)
Pokémon Sun and Moon (Game Freak/The Pokémon Company International)
Reigns (Nerial/Devolver Digital)
Лучший мультиплеер
Battlefield 1 (DICE/Electronic Arts)
Forza Horizon 3 (Playground Games/Microsoft Studios)
Overcooked (Ghost Town Games/Team17 Digital)
Overwatch (Blizzard Entertainment/Blizzard Entertainment)
Titanfall 2 (Respawn Entertainment/Electronic Arts)
Tom Clancy's The Division (Massive Entertainment/Ubisoft)
Лучшая музыка
Abzû (Austin Wintory – Giant Squid/505 Games)
Doom (Mick Gordon, Chris Hite, Chad Mossholder – Id Software/Bethesda Softworks)
Inside (Martin Stig Andersen, Søs Gunver Ryberg – Playdead/Playdead)
The Last Guardian (Takeshi Furukawa – SIE Japan Studio, GenDesign/Sony Interactive Entertainment Europe)
Uncharted 4: A Thief's End (Henry Jackman, Jonathan Mayer, Scott Hanau – Naughty Dog/Sony Interactive Entertainment Europe)
Virginia (Lyndon Holland – Variable State/505 Games)
Лучший нарратив
Dishonored 2 (Arkane Studios/Bethesda Softworks)
Firewatch (Campo Santo Productions/Campo Santo Productions, Panic Inc.)
Inside (Arnt Jensen – Playdead/Playdead)
Mafia 3 (Hangar 13/2K Games)
Oxenfree (Night School Studio/Night School Studio)
Uncharted 4: A Thief's End (Naughty Dog/Sony Interactive Entertainment Europe)
Лучшее новое IP
Firewatch (Campo Santo Productions/Campo Santo Productions, Panic Inc.)
Inside (Playdead/Playdead)
The Last Guardian (SIE Japan Studio, GenDesign/Sony Interactive Entertainment Europe)
Overwatch (Blizzard Entertainment/Blizzard Entertainment)
Unravel (Coldwood Interactive/Electronic Arts)
The Witness (Thekla Inc./Thekla Inc.)
Лучший исполнитель
Алекс Эрнандес в роли Lincoln Clay в Mafia 3
Сисси Джонс в роли Delilah в Firewatch
Эмили Роуз в роли Elena Fisher в Uncharted 4: A Thief's End
Навид Негахбан в роли 'Hajj Agha' в 1979 Revolution: Black Friday
Нолан Норт в роли Nathan Drake в Uncharted 4: A Thief's End
Трой Бэйкер в роли Sam Drake в Uncharted 4: A Thief's End
Рубрики: Новости
Дата публикации: 14.03.2017 07:22
---
Предыдущая публикация